---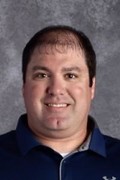 Coach Flinn
---
Warriors Come Up Short
by Cody Flinn
February 25, 2019
The Regional Semi Final game in Solomon against the Rock Hills Grizzlies was a heartbreaking loss for the Warriors coming up short 44-39.
The team dug themselves a huge hole in the first quarter and found themselves climbing uphill all night long. The team struggled getting shots on goal with only 16 attempts on the night from inside the arch. Only shooting 20 percent from three point land hurt the Warriors.
The Warriors were lead by Kaury with 13, Carson 7, Avery and Blake 6, Ryan 4 and Nevyn 3.
The last game of the year is always hard, but it helps somewhat knowing that they gave it their all coming back in the game.