---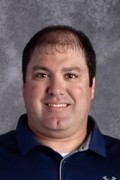 Coach Flinn
---
Road Trip Success
The Warriors took the long road trip to Kensington to take on the Longhorns and came away with a 12 point victory bringing their record to 8-5 on the season. The thought all week was FOCUS because of the weather and not having school and then having to take a long road trip we wanted to make sure we were focused and took care of business.
The team started off slow in the first quarter only scoring 4 points but put things together after that to put Thunder Ridge away. The Warriors were led in scoring by Blake with 13 points, Carson 12, Ryan 8, Kaury 6 and Avery with 3. Carson led the team with 8 rebounds and the team had 27 total, which was a really good night on the glass. Having 14 assists on the night as well meant the Warriors did a good job of sharing the ball and making shots.
Next up for the team is a trip to Clifton Clyde to take on the Eagles.