---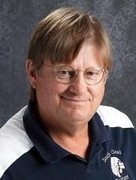 Coach Hatfield
---
Warriors Fall to Jets
by Rick Hatfield
January 08, 2019
The Southern Cloud Warriors had a good week of work leading up to the game Monday night at Wakefield. They had spent a lot of time improving on weaknesses and getting back into shape after the long Christmas break. Unfortunately Monday night did not show the fruits of their labor as they went down to defeat at the hands of the Wakefield Jets 31 – 15.
Shooting and turnovers were the main problem. The Warriors only shot 22% for the night (6 of 28) and turned the ball over 33 times. "It was a frustrating night for us, we just couldn't get the ball in the hole and I felt like we got some pretty good looks. Their 1-3-1 zone bothered us a little, it really shouldn't have. We were pretty sure they would come out in it, so we had prepared for it, but it bothered us." Quoted Warrior coach Rick Hatfield.
Noah Freeman did most of the damage for the Jets, scoring 15 points to lead all scorers. The Warriors only got scoring from 3 players, Gus Rice had 8 points, Bryson Schmidt had 6 points, and Levi Cool scored 1 point.
In the B-game the Warriors pulled out an 11- 9 win in overtime to go back over .500 at 5 - 4. Brian Draper led Wakefield with 3 points. The Warriors were led by Dante Peterson with 6 points, Gus Rice chipped in 3 points, and Donovan Birch scored 2 points to round out the Warrior attack.
The Warriors play again on Thursday at home against Lakeside. It will be parent's night.