---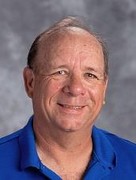 Mr. Swink
---
2018 Milford Regional ECO-Meet
by Jim Swink
October 22, 2018
On Wednesday September 26 a few of the Glasco Science students participated in the 2018 Milford Regional ECO-Meet held at the Milford Lake Fish Hatchery. The students participated in two college level lab practical exams which rotate on a two year cycle, this year the first exam was Herpetology 2017-2018 and the second exam was the Woodlands 2018-2019. These exams test student knowledge of sounds made by different species, general information, and the identification of mounted specimens, pictures, or illustrations of organisms. The students as teams then participated in a scavenger hunt for items (plants and animals/evidence) native to this area. The students then needed to perform a skit about the life history of organisms (species native to Kansas) with each student representing one Kansas organism in a format that should be educational and entertaining. They must include the organisms food sources, a description of the organism so that the judges and spectators can mentally visualize the organism, a description of their habitat, the reproductive and growth life cycle, and an item of special interest specific to that organism.
There are scholarships awarded to qualifying students for:
1st Place Team: $100 per student

2nd Place Team: $75 per student

3rd Place Team: $50 per student
1st Place Individuals for each exam: $75

2nd Place Individuals for each exam: $50

1st and 2nd Place in the Herpetology exam also received a

One-Year Membership to the Kansas Herpetological Society.
The Southern Cloud students performed very well and indicated that they enjoyed the opportunity to participate and the challenges that the contest provided. They are looking for forward to accepting the challenge again in 2019.