---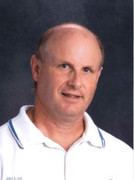 Mr. Weese
---
2019-2020 Scholars Bowl News
by Tarry Weese
December 09, 2019
Miltonvale High School begin the 2019-2020
Scholars' Bowl season at Lincoln on November 4.
High School participants on this years team
include: Olivia Rolph (Jr), Evan Custer (So), Konnor Sutton (Sr),
Morgan Coleman (Jr), Makenna Comstock (Sr), Kaeleb Mock (Jr),
Te'a Kennedy (Sr), and Xavier Hunter (Jr).
As of December 6,
Miltonvale High School has competed in four scholar's Bowl tournaments
including: Lincoln, Natoma, Bennington, and Tescott.
Miltonvale currently has 14 wins and 13 losses for the season.
Highlights include finishing Pool Play with 6 wins and 2 losses at Tescott
and qualifying for finals. Miltonvale placed 4th out of 18 teams.
Miltonvale also finished with 4 wins and 2 losses at the
Natoma tournament.
Leading scorers for the 2019-2020 season
are Olivia Rolph with 300 points and Evan Custer with 250 points.
No more scholar bowls are scheduled until after
Christmas break. Tournaments at Osborne, NPL League,
and Regionals are scheduled for January 2020.