---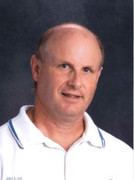 Mr. Weese
---
Regional Scholars Bowl Results & Season Summary
by Tarry Weese
February 05, 2019
The 2018-2019 Scholars Bowl season came to an end for Miltonvale High School on Thursday, January 31, at Lincoln High School. Miltonvale competed in the 1A Regionals and finished pool play with 4 wins and 2 losses. As it turned out, there was a 3 way tie for second place in pool play with Lincoln, Clifton-Clyde, and Miltonvale all having 4 Wins and 2 Losses. With losses to both Lincoln and Clifton-Clyde, Miltonvale was eliminated from finals and finished in 4th Place in pool play. For the 2018-2019 season, Miltonvale High School finished with 23 Wins and 31 Losses.
Tournament sites this year included Tescott, Lincoln, Natoma, Rock Hills, Osborne, and Beloit St. Johns.
Miltonvale was led by Senior Kaury Stout, who finished as the all time leading scorer for a single season with 1,450 total points. He was followed by Sophomore Olivia Rolph with 180 points, and Senior Jordyn Scott with 160 points. Other team members included: Senior Jake Comstock, Juniors Te'a Kennedy and Makenna Comstock, and Sophomores Morgan Coleman and Kaeleb Mock.