---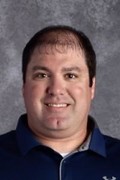 Coach Flinn
---
Warriors Survive Chase
by Cody Flinn
February 10, 2020
The Southern Cloud Warriors took the long road trip to Chase to take on the Kats. The Warriors found themselves in a fight from the tip with Chase playing really good and the Warriors struggling from the free throw line on the night. The team found a way to win in overtime 47-37 vs. a team that had not won a game on the season. The Warriors were 13-38 from the free throw line on the night which caused Chase to be able to stay in the game and keep it close throughout.
Nevyn lead the Warriors with a career high in points with 29 followed by Jackson with 10, Morgan 4, Bryson 3, and Tony 1.
Next up for the Warriors is a rivalry game against the Wilson Dragons in a make-up game on Monday, February 10, 2020.