---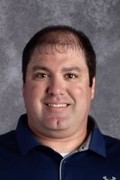 Coach Flinn
---
Warriors Sneak By Knights
by Cody Flinn
February 11, 2018
The Warriors went into a tough environment in Downs on Friday to take on the Lakeside Knights. The game was a back and forth affair with the Warriors pulling away in the third and fourth quarter, but the Knights made a huge charge at the end of the game to tie the game with 7 seconds left before Warrior Ryan Paillet was fouled to steal the 45-43 win for the Warriors.
Leading the way for the Warriors was Blake with 15 points followed by Kaury with 11, Carson 8, Ryan 6 and Avery 5. Carson was a beast on the boards with 12 rebounds on the night. The team took care of the ball with only 6 turnovers on the night and shared the ball with 13 assists.
The Warriors record is now 12-6 and they are looking to keep their winning streak alive as they host the Rock Hills Grizzlies on Tuesday and Tescott on Friday for Senior night before rolling into Regional Tournament play as the number two seed.