---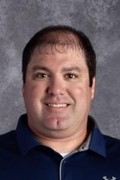 Coach Flinn
---
Warriors lose to State Ranked Osborne
by Cody Flinn
December 03, 2018
The Southern Cloud Warrior basketball team started off their season on Friday, November 30th at Lynch Gymnasium in Glasco against the state ranked Osborne Bulldogs.
The Warriors fought hard but came up short 39-46. It was a good measuring stick game for the Warriors to see where they were and how far they needed to go in order to compete with the state's best. The game was a very physical affair and the Warriors did a good job matching the defensive intensity of the game but had a hard time converting on the offensive side of the court.
The Warriors were lead in scoring by Kaury Stout and Ryan Paillet both with twelve points. Other players contributing were Blake Gumm with five, Jackson Burch six and Carson Bellows with 4 points respectively.
The Warriors look to improve on their record this week in the Tescott Pre-Season Tip Off Tournament.