---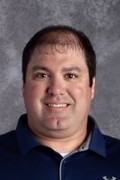 Coach Flinn
---
Warriors Lose to Trojans
by Cody Flinn
February 24, 2020
The Warriors traveled to Tescott for the final regular season game of the year vs. Tescott and found themselves on the short side of the scoreboard 34-38. The Warriors led for most of the game and held a 10 point lead at halftime, but the third quarter blues hit the team once again only scoring 2 points and giving up 13. The team had chances going down the stretch but couldn't convert on easy baskets. The Warriors had post that fouled out and were in foul trouble making it tough to keep the Trojans out of the paint.
The Warriors were led in scoring by Nevyn with 14 Morgan and Jackson 9 and Tony 2.
The Warriors now move on to the first round of Regionals against the Pike Valley Panthers in Courtland.