JH Volleyball Splits with Pike Valley
The JH Lady Warriors hosted Pike Valley last Thursday. The A-team played the first game. The Warriors stayed in it but kept passing the ball over the net letting the Panthers set up the ball. Added were several missed serves but still they managed a close game making the Panthers have to score 26 to win. The second game the Warriors looked a little livelier. They began to set the ball up and played better winning the match 25-20. In the third game Kendra Chase scored 9 points serving and Anna Peterson had 4 points serving. The Panthers had a hard time returning the serves and when they did the Warriors had several pass, set, hit plays to take care of the win. Final scores were 24-26, 25-20, & 15-8.
The B-team game followed and as Pike Valley had 9 players and SC had 10 some of the same girls that played A-team played on the B-team also. SC's five 6th graders held their own and returned some good serves not to mention played the ball up for a few hits. Unfortunately serve receive got us in the end and we lost 25-13 and 25-22. Every time the Warriors take the floor they show improvement of skills and knowledge of the game.
Action Shots Against Pike Valley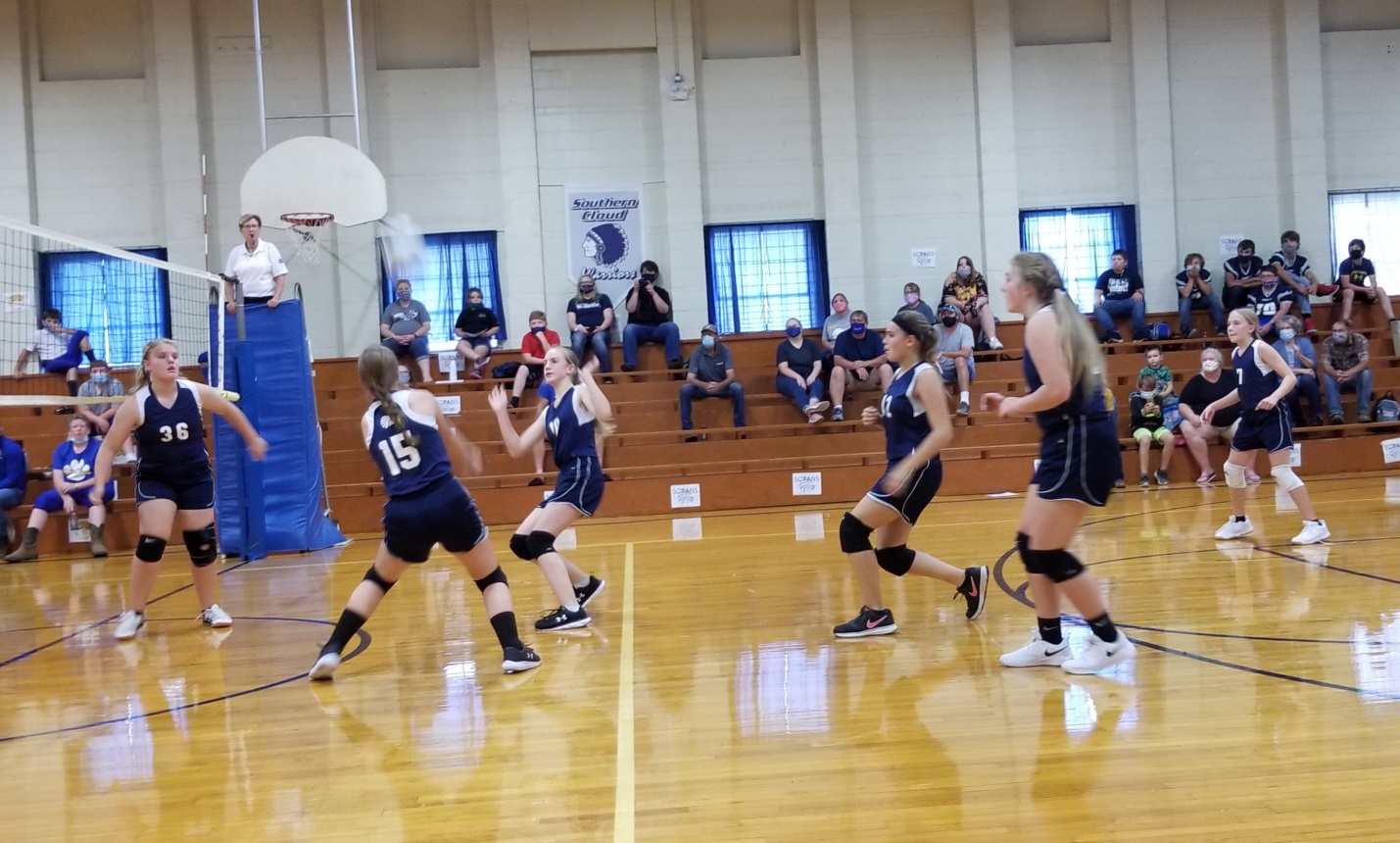 Bethany Demars #15 passes the ball as teammates get ready to help.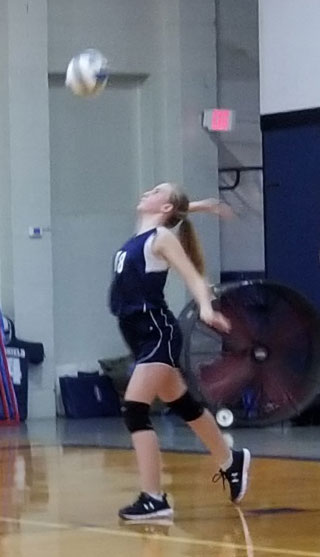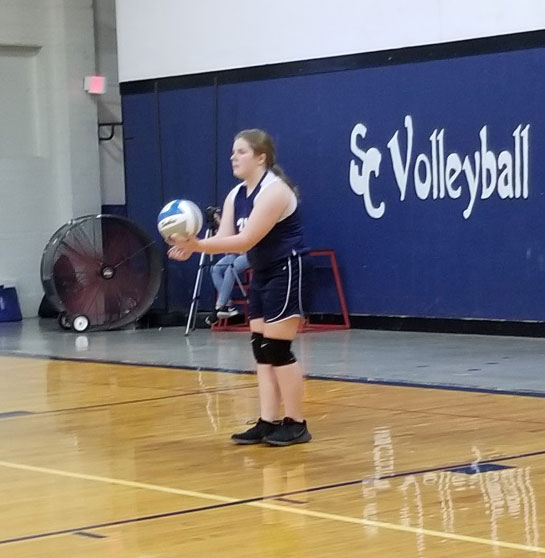 Kyndra Chase serves an ace! Lilliann Rogers serving up an SC point.