8th Grade VB Played Last Regular Season Home Game
8th Grade Volleyball played their last regular season home game against St. Johns/Tipton Thursday, October 8th. The Warriors played hard but came up short losing 9-25 and 21-25.
The B-team played a couple close matches but came up short of the win as well. Scores were 20-25 and 18-25.
The Warriros will travel to Lincoln this Thursday and have their PTL Tournament Monday, October 19, in Miltonvale
2020-2021 8th Grade VB Players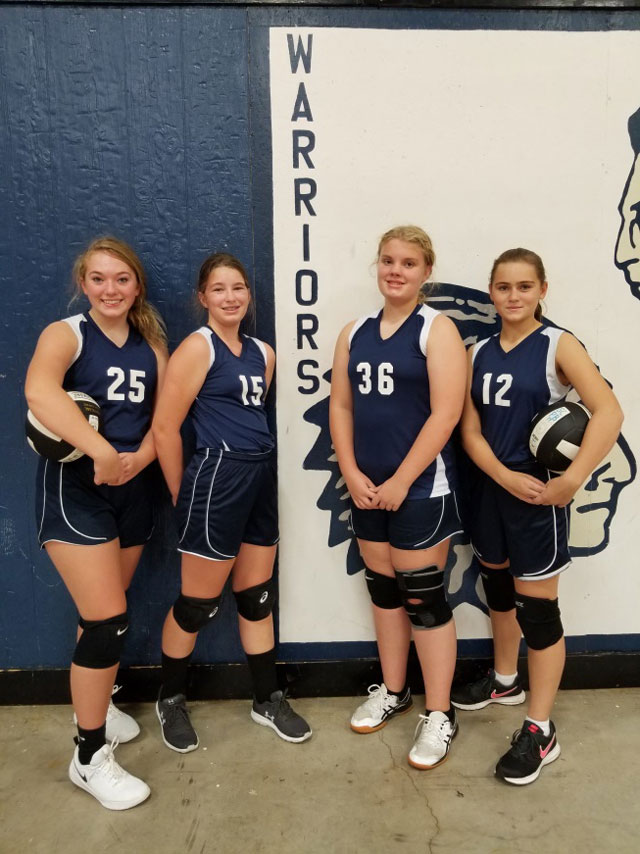 Celsie Stein, Bethany Demars, Anna Peterson, and Natalie Hauck