---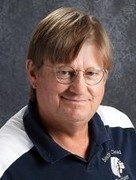 Coach Hatfield
---
Osborne Defeats Warriors
by Rick Hatfield
November 16, 2018
The Southern Cloud Warriors lost their 3rd game in a row last night, but they played hard all night long. The Bullpups had too much fire power for the Warriors, but the Warriors never gave up. They played all the way until the end. The Dogs were led by Kameron Miner with 13 points and Connor Schurr with 11. Schurr also played a great floor game. Osborne won the game 50 – 24.
The Warriors were led by Levi Cool with 10 points; he also played a good floor game in leading the Warrior attack. Gus Rice had his best game as an " A" team player with 10 points, and Bryson Schmidt scored 4 points to round out the Warrior scoring. Ethan Kennedy didn't score but pulled down 7 rebounds to lead the Warriors in board work!
"I know they got away from us at the end but we played hard all night and I'm proud of my guys. I don't know if you can see it or not, but these kids have come a long way in a few weeks. We are going to get some wins before this year is over if we keep improving day in and day out." Quoted Warrior Coach Rick Hatfield.
The B-Warriors struggled to score on Thursday night and lost to the Bullpups 19 – 8. Dalton Garmen led Osborne with 10 points. Dante Peterson scored 3 points to lead the Warriors, Bryson Schmidt and Gus Rice scored 2 each, and Levi Cool scored 1 point to round out the Warrior scoring.
The Warriors round out their pre-Thanksgiving schedule on Tuesday against the Linn Bulldogs. Games start at 4:30 in Glasco.