---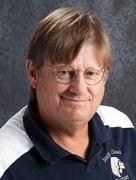 Coach Hatfield
---
Lincoln Closes Out Warriors
by Rick Hatfield
January 28, 2020
The Lincoln Leopard's Morgan Meier scored 26 points against the Southern Cloud Warriors on Monday night to help put an end to the Warrior season. Meier scored 16 in the 1st half and 10 more in the second half. The Warriors just didn't have an answer for the Leopard forward. Levi Bates scored 7 points to aid the Leopard cause.
The Warriors were led by Ethan Kennedy with 6 points, Gus Rice and Dante Peterson scored 4 points each, Adam Hauck scored 3 points and Kye Chase scored 2 points and led the Warriors with 9 rebounds.
"No excuses, they were just really good tonight and we couldn't slow them down. We thought we would be able to get the ball inside on them and we did a little, but we didn't make near enough of them to stay in the game. Even though this wasn't a great game for us tonight, I felt like we made headway this season. Our guys played hard all year long. We have had some injuries that hurt us lately, but I'm still really proud of the guy's effort." Quoted Warrior Coach Rick Hatfield.
The Warriors end their season at 4 – 10. The Warriors say goodbye to 4 eighth graders this year, Ethan Kennedy, Dante Peterson, Gus Rice, and Adam Hauck. They will be missed. We wish them all the luck in the world at the high school, both on the court and in the classroom!