---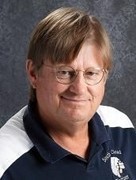 Coach Hatfield
---
Warriors Defeat Panthers In Home Tilt
by Rick Hatfield
December 13, 2019
The Southern Cloud Warriors enjoyed some home cooking on Thursday night against the Pike Valley Panthers winning the game 48 - 15. The Warriors led the entire game and won all 4 quarters in this one. Pike Valley struggled with the Warrior press and the Warriors had 28 steals on the night. The Warriors won their 2nd game in a row and their 3rd game of the season to raise their record to 3 – 5.
The Warriors got balanced scoring on offense with Gus Rice and Dante Peterson scoring 12 points each. Gus also tallied 12 steals in the contest. Adam Hauck scored 6 off the Warrior bench, Ethan Kennedy scored 6 points and pulled down 8 rebounds, Colton Walters scored 8 points and pulled down a team high 13 rebounds, Kye Chase had 2 points and 5 rebounds, and Dashawn Peterson scored 2 points to round out the Warrior attack. Miles Rickard scored 6 to lead the Panthers and Andy Cooper scored 4 points followed Koy Larson and Elijah Field with 2 each and Brady Myers with 1 point.
"I really thought we came out with a lot of intensity and that really helped us play well. Our goal all year has been to keep improving and not go backward. We made some good strides in that direction tonight." Said Warrior coach Rick Hatfield. "We have some really tough games coming up, so we need to build on our improvement and keep playing better all the time." Hatfield added.
In the B-Game the Warriors defeated the Panthers as well. The final score was 18 – 9. Adam Hauck and Kye Chase scored 6 points each to lead the Warriors. Colton Walters scored 4 points and Dashawn Peterson scored 2 points to round out the Warrior scoring. Kaden Wurm, Koy Larson, and Morgan Shelton scored 2 each for the Panthers and Zyden Robison scored 3 points to lead the Panthers.
The Warriors play Lincoln at Lincoln on Monday night and then play St. John /Tipton on Thursday night. It will be a busy week for the Warriors. Game times start at 4:00 PM.