---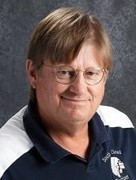 Coach Hatfield
---
St. Johns/Tipton Close Out the JH Warriors
by Rick Hatfield
November 14, 2018
The Southern Cloud Warriors got off to a great start against the St. Johns/Tipton Blujays on Tuesday night, but couldn't continue the hot streak throughout the game and lost to the Jays 41 – 14.
The Warriors led 12 – 8 after the 1st quarter but only scored 2 points the rest of the way while the Jays scored 33 points in the last 3 frames. Luke Bates was the dominant force for the Blujays with 15 points. The Warriors were led by Gus Rice with 5 points. Levi Cool added 4 points, Bryson Schmidt scored 3 points and Ethan Kennedy scored 2 points to round out the Warrior scoring. Levi Cool and Colton Walters added 5 rebounds each to lead the Warriors in that category.
"We came out with a lot of intensity and played really well, but we lost our shooting touch and never regained it. We still have a lot of work to do to get competitive. We think we can get there with a lot of hard work" Quoted Warrior Coach Rick Hatfield.
In the B-game the Warriors came up 1 point short, losing 18 – 17 to the Blujays. Jacob Winkler scored 8 points to lead the Jays. The Warriors got 6 from Levi Cool, 4 from Bryson Schmidt, 2 each from Gus Rice, Donovan Birch, and Ethan Kennedy, and 1 from Dante Peterson.
The Warriors play again on Thursday at home against Osborne.