---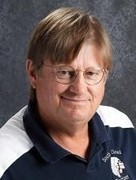 Coach Hatfield
---
Warriors Blasted by Longhorns
by Rick Hatfield
January 28, 2019
The Southern Cloud Warriors found out 1st hand how good the Thunder Ridge Longhorns are this year. The 12 – 0 Longhorns defeated the Warriors 42 – 8 on Thursday night in Agra. The Warriors were as cold as the weather hitting only 3 of 17 shots from the field.
"Thunder Ridge is really good, they have size and speed. That's a good combination. They will be the odds on favorite at the league tournament next week and for good reason. We draw them in the 1st round, if we want to stay with them we are really going to have to play well." Said Warrior Coach Rick Hatfield.
Dylan Bice scored 20 points and Dalton Bice scored 10 to lead the Longhorn cause. Levi Cool scored 3 points to lead SC, Gus Rice scored 1 point, Dante Peterson had 2 points, and Ethan Kennedy scored 2 points to round out the Warrior attack. Ethan also led the Warriors in rebounds with 6 and Bryson Schmidt added 5 boards.
Thunder Ridge also won the B – Game, 16 – 9. Brian Shaw led the Longhorns with 8 points. Gus Rice scored 7 points and Colton Walters scored 2 points to round out the Warrior scoring. The Warriors finish their season at 5 wins and 7 losses.
The Warriors travel to Osborne on Monday to take on Thunder Ridge again in the PTL Tournament. The girls play at 11:00 AM and the boys play right after them (Both teams play Thunder Ridge).