---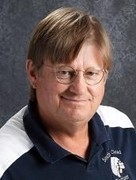 Coach Hatfield
---
Warriors End Losing Streak Defeat Jets!
by Rick Hatfield
November 15, 2019
The Southern Cloud Warriors ended a 19 game losing streak on Thursday night, defeating the Wakefield Jets 23 – 14 before a good crowd in Glasco. After trailing at the half 10 – 8, the Warriors outscored the Jets 15 – 4 in the 2nd half to pull out the victory.
Gus Rice led the Warriors with 11 points, Adam Hauck scored 2 points in his 1st action as a Warrior, Dante Peterson and Colton Walters scored 4 points each, and Ethan Kennedy scored 2 points and pulled down a game high 8 boards.
"I was really happy for our kids; it has been a long time coming for this group. They really wanted it and went out and took care of it, hopefully this will give us some confidence in future games. Our league is really tough so you have to come to play every night if you want to win." Quoted Coach Hatfield. "I think it has really helped us to have Coach (John)Zeltwanger with us this year as well. Two sets of eyes are better than one. That has helped us in practice and in games as well.
The Warrior B's won their 1st game of the season as well, defeating the Jets 20 – 11. Adam Hauck scored 6 points, Shane Williams added 2 points, Colton Walters scored 10 points, and Dashawn Peterson added a deuce to round out the Warrior scoring. Kobe Wendt scored all 11 points for the Jets.
The Warriors play next at St. John's/Tipton at Beloit on Tuesday. Game time starts at 4:00 PM.