---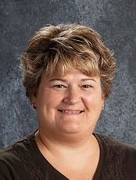 Mrs. Cool
---
Letters to Santa
Dear Santa,
This Christmas I want a big hodie. I also want some fuzzy socks and a flute so I can practice over the summer. I want a rug for my room.
From,
Emma
Dear Santa,
For Christmas I would like one gift from you. I would like a scooter. If you can get your hands on one.
From,
Cole
Dear Santa,
May I please get a Nitindo Switch, a pair of shoes, computer, stress ball, slime, blue tooth headphones, a package of pencils and led pencils, and erasers, a set of legos, clothes, gloves, coat and a set of books.
From,
Ayden
Dear Santa,
For Christmas all I want is the "Hero's of Olympus" book series.
From,
Noah
Dear Santa,
I really want a computer. Also some earings and neckleases. A jewelry box and colored pencils.
From,
Rayne
Dear Santa,
I want a hover board, a saxophone to keep, a four-wheeler to do work on, a snow board sleigh, no homework for a week, and a big nerf gun.
From,
Shane
Dear Santa,
My name is Spencer. I want a bird or a dog. I want an electric scooter charjer and a bick. I would like to have bird toys. I would like to get something for our new dog toys and dog shos and sweater.
From,
Spencer
Dear Santa,
I want a new pair of shoes because I don't have a lot.
From,
Makayla
Dear Santa,
What is your actual name? Can I have a fully paid off house? I would also like a nintindo 3ds XL with Zelda Major's Mask. I know I can't get it though.
From,
Tegan
Dear Glasco Community,
A big thank you to all who donated to the Holiday Store at the Grade School. Every student grades K-6 got an opportunity to shop for their family and grandparents. I will remind you though start saving those items for next year's Holiday Store. Thanks again for all your support.
From,
Mrs. Amy Cool