---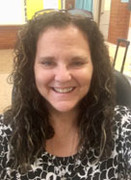 Mrs. Martin
---
Kindergarten News - GGS
by Debbie Martin
March 02, 2020
Kindergarten is still working toward 1st grade in mind. We reinforce rules, and many of our activities are harder.
Math has the kindergartners discovering angles on a shape and learning our "doubles" to 5. There is even a double rap that goes with learning our doubles that we practice every morning. We are also learning how to write math problems such as 2 + 4 = 6. We already know the answer, but we now need to know how to write the problem.
Phonics has the kindergartners working on long vowels. These are tricky since we have only worked on short vowels since school started, but we're getting there.
This month will be the first in a long time we have been in school to celebrate St. Patrick's Day, so there will be many activities around this and around Dr. Seuss' birthday.