News from the Glasco Art Room
We have a lovely Banded Garden Spider (
Argiope Trifasciata)
joining us in the art room. She arrived just in time to celebrate Halloween with us! Anyone who has been around long enough knows she is the perfect class pet for us as she fits right in with my classroom decor. The students have voted to name her Spook, so Miss Spook will be spending some time learning art with us for a while.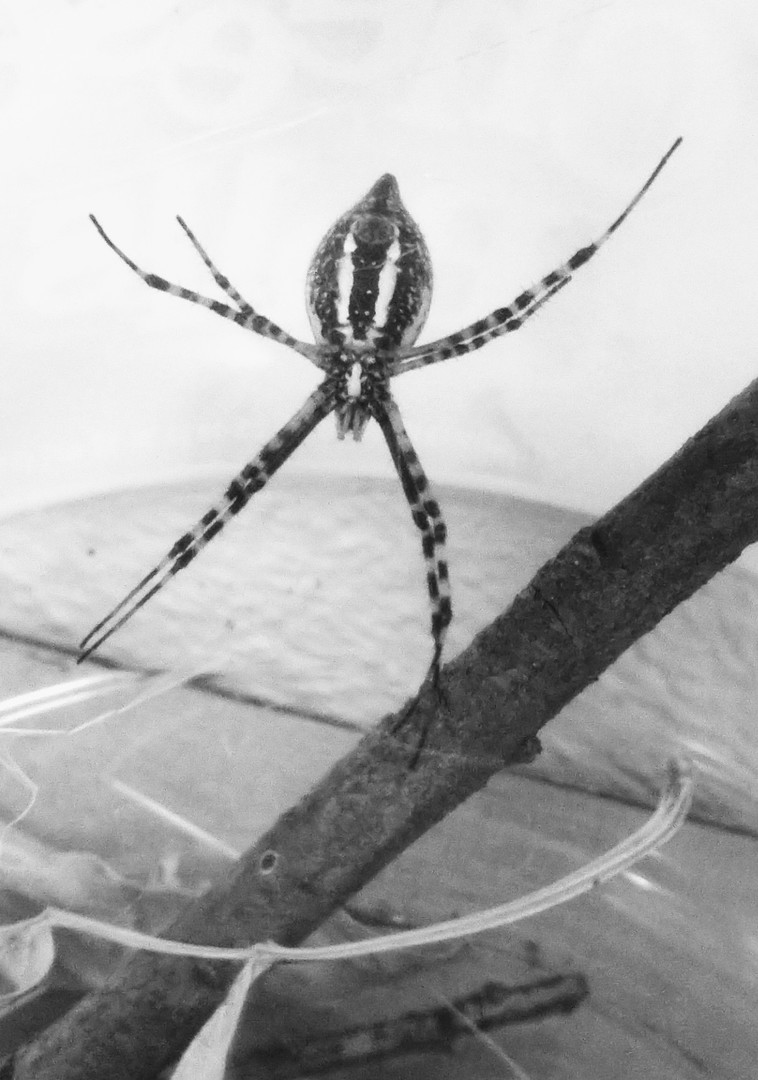 In other news, the Kindergarten class has been learning about the color wheel and how to paint properly. They have made great strides since the beginning of the year! 1st - 6th grade are currently working on their poster concepts, while 7th and 8th grade are working on colored pencil projects. In the high school, the freshman are working on a graphite drawing, the upper level art students are painting, and the ceramics class is learning to hand build with slabs and wheel throwing techniques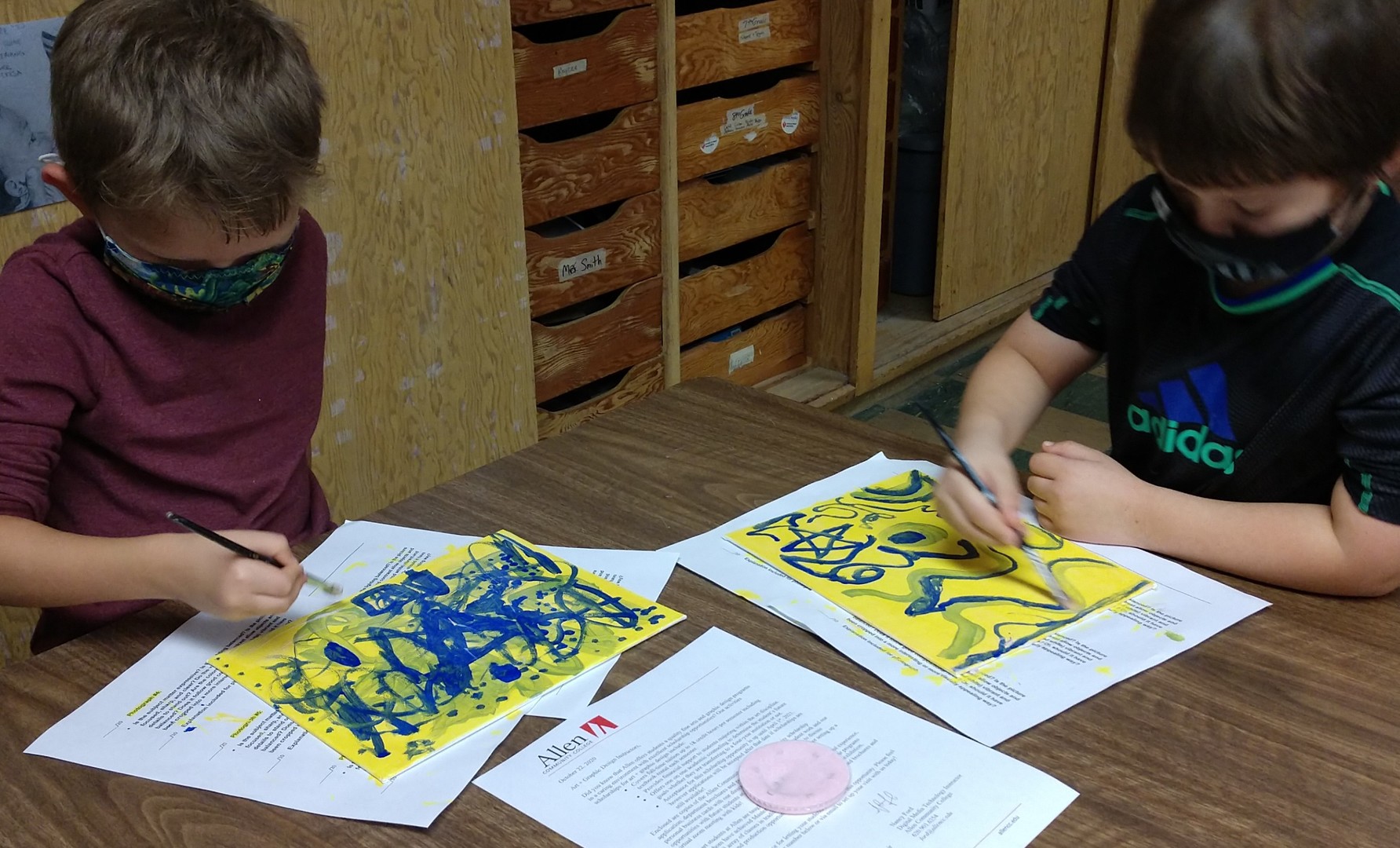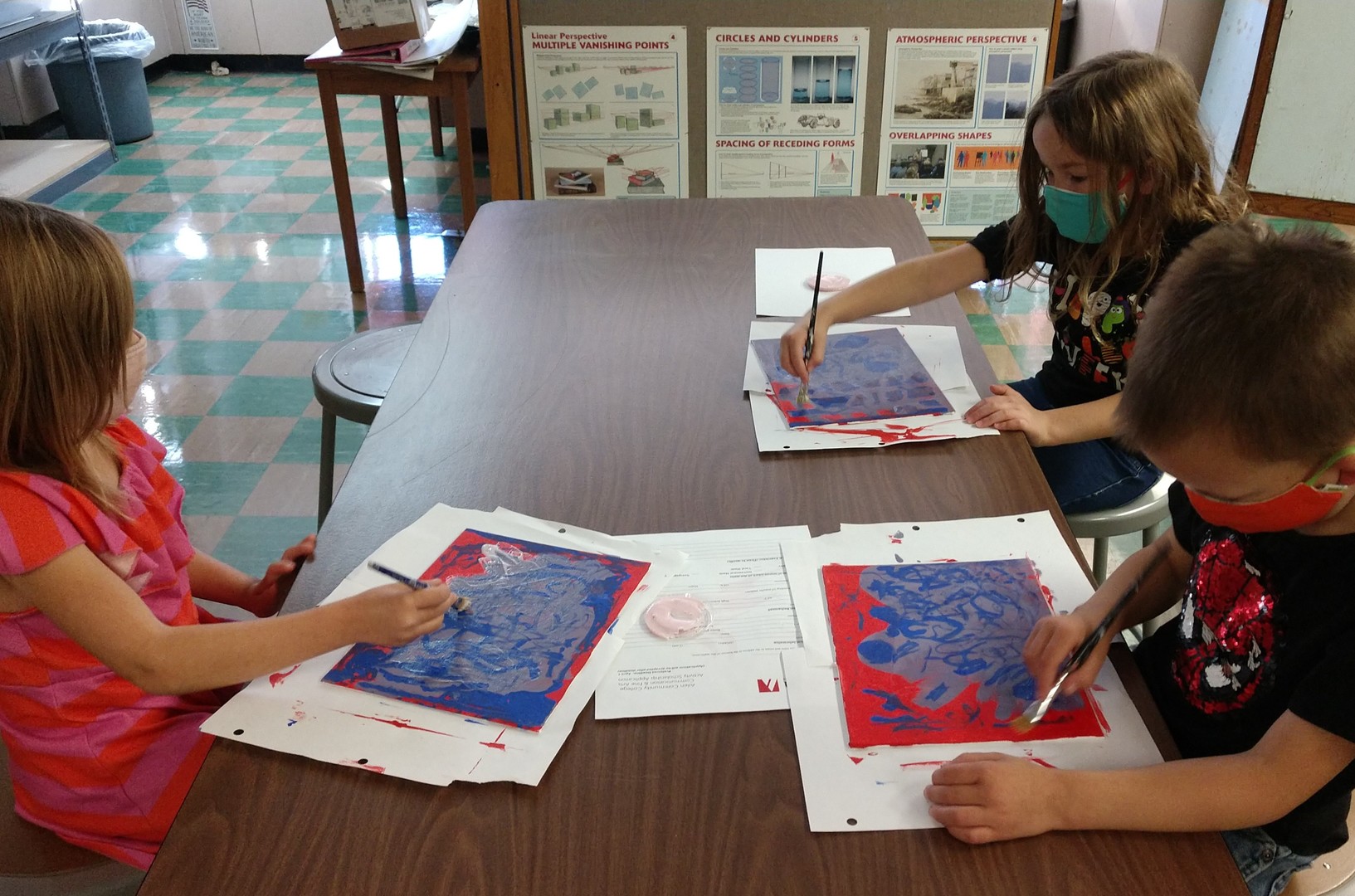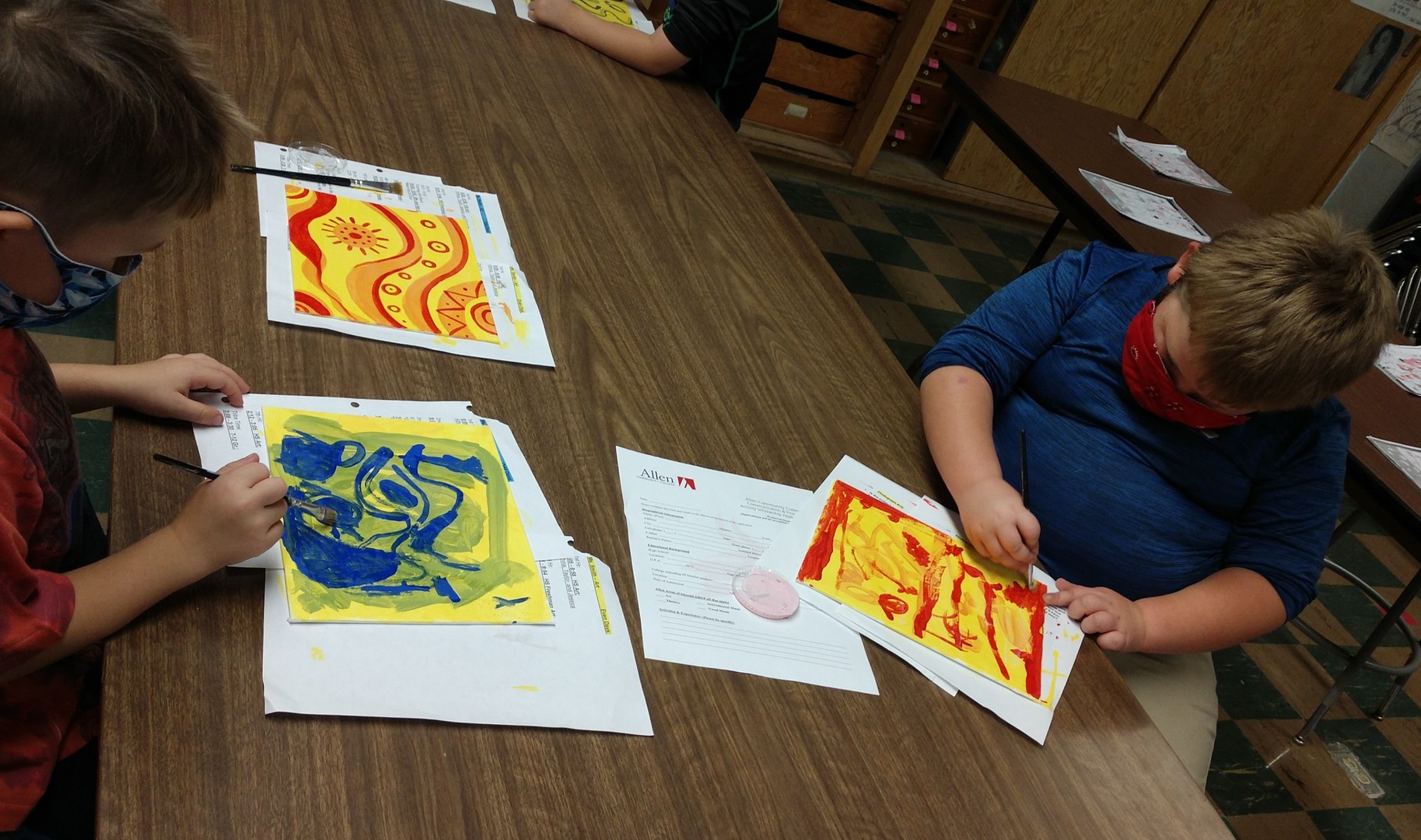 Kindergarteners Pictured: Daren, Leah, Carter, Landen, Zevin, Paige, and Sebastian. Absent: James, Melody, and Weston.
Progress has been slow this year, but steady.
We are keeping our fingers crossed that we can continue to keep our momentum going since we were unable to finish many of our projects we had planned on
producing spring
semester. If you have a chance, swing by the bank in Glasco to see some of the beautiful mugs currently on display! As always, the students and I appreciate your community support and the positive comments we receive on their work. We will do our best to continue to make you proud.