2020 NPL Spring Art Show Winner Results
by Jeannie Hauck
April 06, 2020
The month of February, every High School Art student in southern Cloud 334 miltonvale school had to create a project to enter the 7th annual Northern Plains League Art show.
Those who entered were, Ronni Newman. Evan Custer, Emily Custer, Chelsea Stout, Matthew Paillet, Olivia Ralph, Rael Beals, Xavier Hunter, Tea Kennedy, and Chloe Waite.
Two of my students placed in Oil Pastels, Chloe is a senior and did a beautiful job. Xavier is a sophomore.
Both are very talented. I feel all my students rose to the occasion. Art has been such a pleasure to create with all my students.
Congratulations to the following Miltonvale Students for their placings in the 2020 NPL Art Show: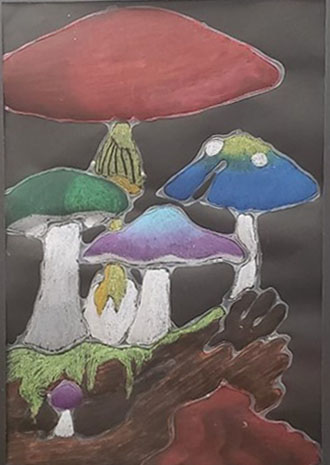 Xavier Hunter - First Place-Oil Pastel "Midnight Mushroom"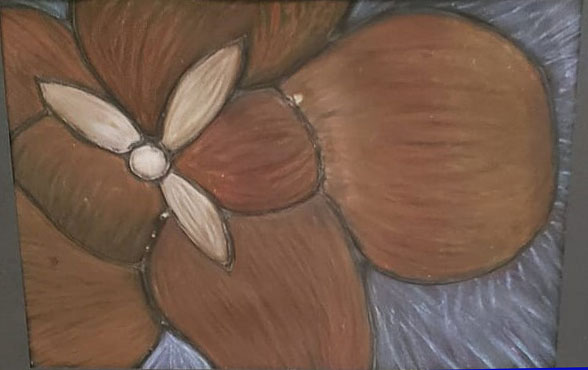 Chloe Waite - Honorable Mention-Oil Pastel "Blossom"