NPL Art Show
Miltonvale Students Excel at NPL League Art Show
The Miltonvale High School art students entered several art projects in the NPL League Art Show this month with three students receiving honors.
Senior Xavier Hunter received 1st place for his gnome and honorable mention for this ceramic leaf plate. The art students hand built the gnomes and plates. For the plates they pressed real leaves into the plate. Xavier hand detailed his blending all the colors which is a hard task to do.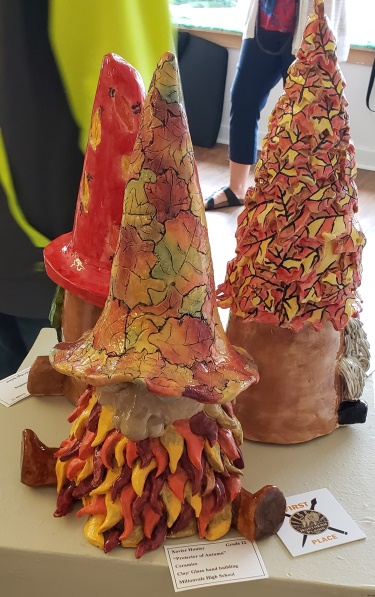 Sophomore Lucas Jamison received third place on his gnome.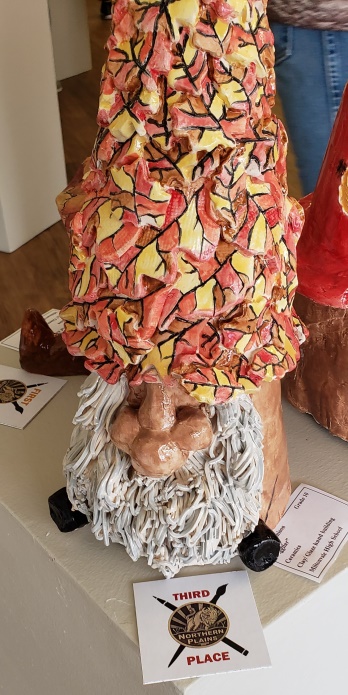 Senior Olivia Rolph received an honorable mention for her mixed media ink and watercolor.
Ronni Newman entered a gnome and a ceramic plate. Art 1, 2, 3 and 4 students entered deer heads. Entering deer heads were Xavier Hunter, Olivia Rolph, Rael Beals, Chalesea Stout, Ronni Newman and Lucas Jamison. The deer heads were hand constructed with paper Mache, cardboard and foil.