2019-2020 Scholars Bowl News
by Tarry Weese
February 09, 2020
The Miltonvale High School Scholars Bowl team concluded the 2019-2020 season at Regionals in Lincoln on Thursday,
February 6. Miltonvale finished pool play with a record of
2 wins and 4 losses and was eliminated from finals.
Miltonvale had wins over Glasco and Solomon, but lost to
Little River, Tipton, St. John's of Beloit, and Tescott.
For the overall season, Miltonvale finished with a record
of 23 wins and 24 losses.
Leading scorers for the season
were Evan Custer with 430 points, Olivia Rolph with 410 points,
Kaeleb Mock with 250 points, Konnor Sutton with 170 points,
and Morgan Coleman with 150 points. Miltonvale High
School attended 7 Scholars Bowl tournaments this season.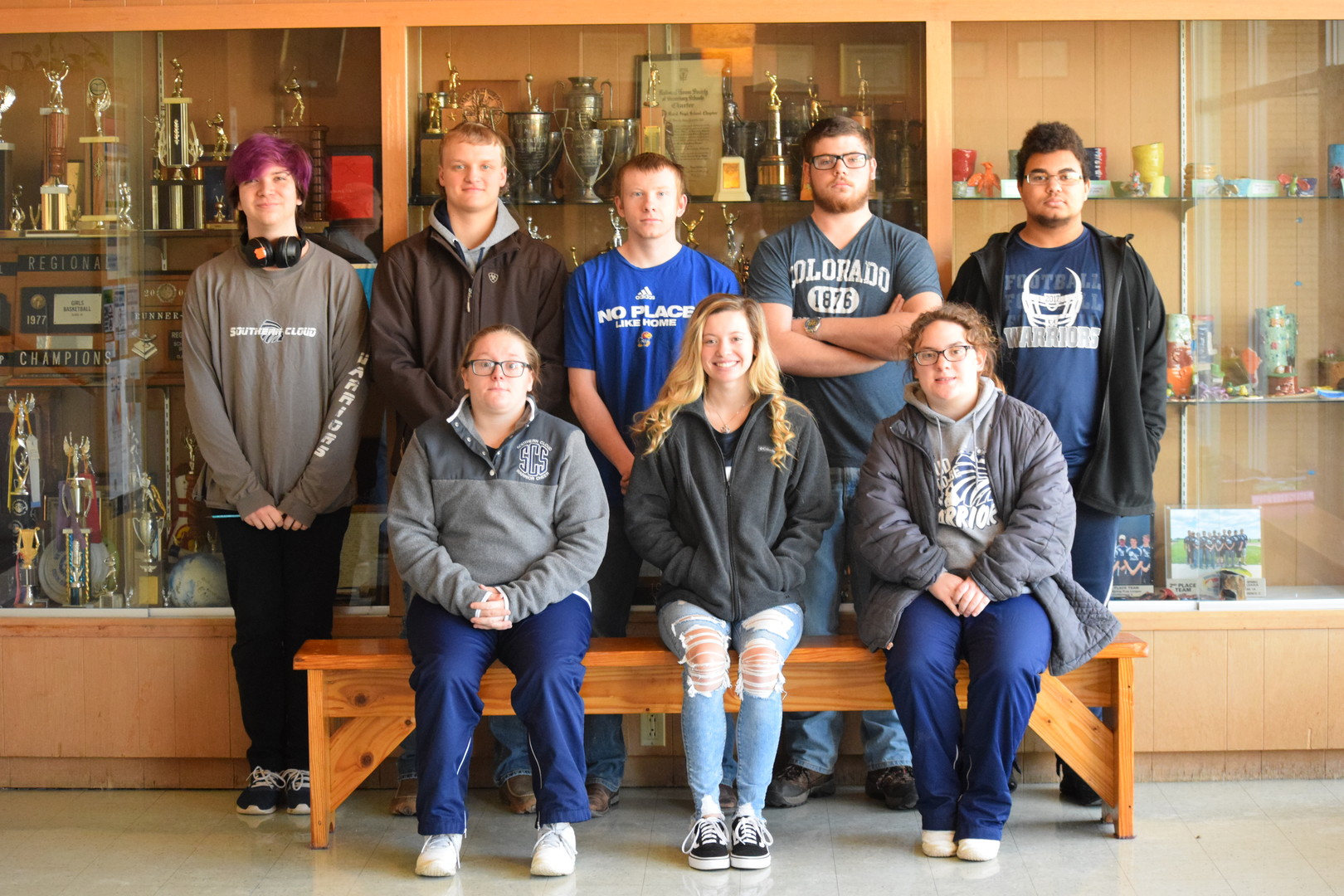 Back Row (L-R): Xavier Hunter, Morgan Coleman,
Konnor Sutton, Evan Custer, Kaeleb Mock.
Front Row (L-R): Tea Kennedy, Makenna Comstock,
Olivia Rolph