2020-2021 Scholars Bowl News
The Miltonvale High School Scholars Bowl team finished a very shortened 2020-2021 Scholars Bowl season on
February 1, 2021. Due to COVID, this year's team
was only able to attend two Scholars Bowl tournaments
during the entire season. Even the League Tournament was
canceled this year for the first time ever.
For the season, the
Miltonvale High School team finished with record of 7 wins and
9 losses, with a tournament at Osborne on January 21, and a
regional tournament at Blue-Valley Randolph on February 1.
At the regional tournament, the Miltonvale High School
team finished in fourth place with 4 wins and 3 losses,
but only one team from Regionals could qualify for state.
Linn High School was that team finishing the tournament with
7 wins and 0 losses.
Miltonvale High School leading scorers for the 2020-2021
Scholars Bowl Season were: Junior Evan Custer with 200 points,
Senior Olivia Rolph with 120 points, and Freshman Georgia Rolph
with 90 points. Other team members were Seniors Xavier Hunter,
Morgan Coleman, and Kaeleb Mock, Junior Emily Custer, and
Freshman Ethan Kennedy.
2020 - 2021 MHS Scholars Bowl Team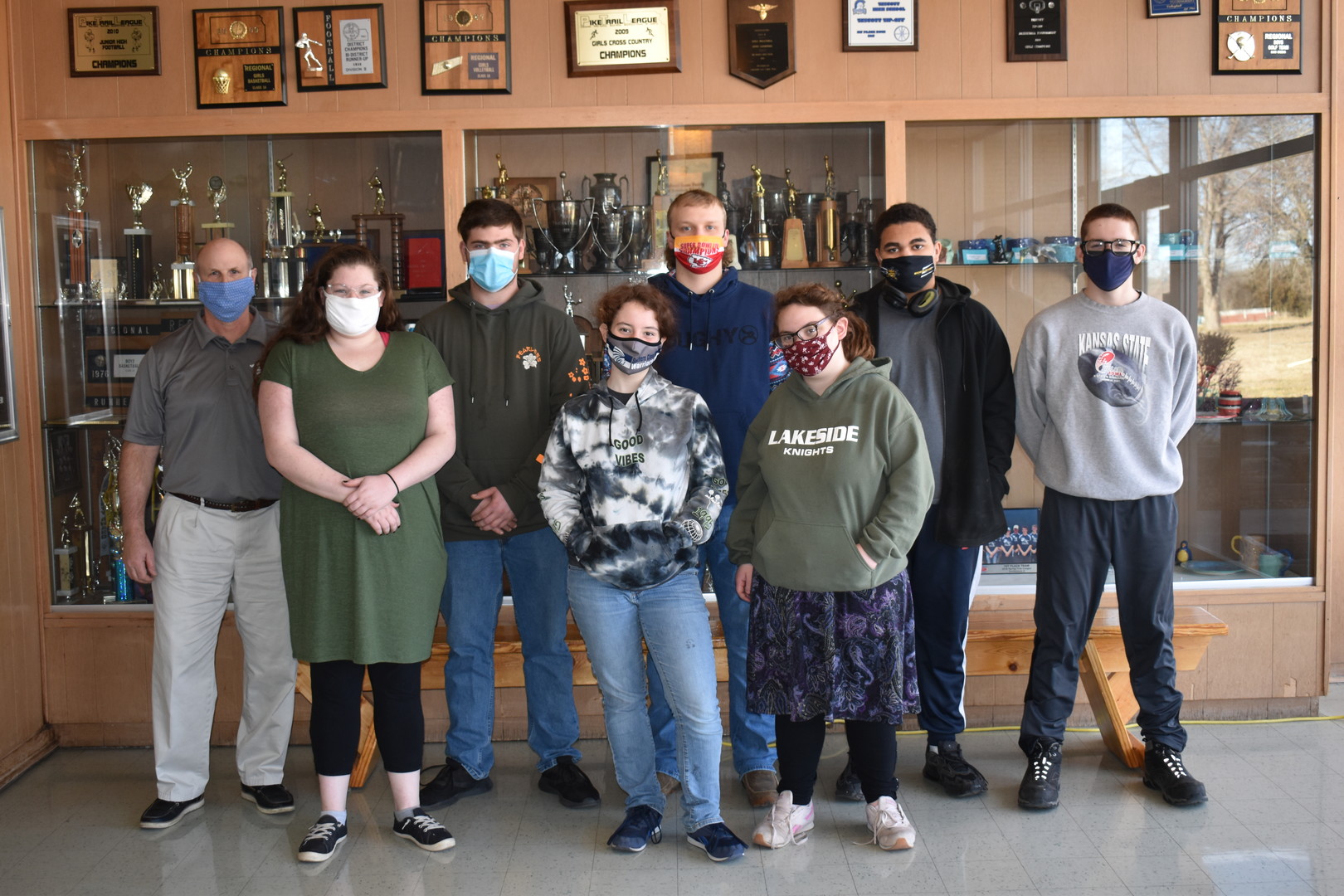 (L-R): Coach: Mr. Weese, Emily Custer, Evan Custer, Georgia Rolph, Morgan Coleman, Olivia Rolph, Kaeleb Mock, Ethan Kennedy