Northern Plains League Music Festival
The Southern Cloud High School Choir attended the Northern Plains League Music Festival November 18, 2019 at Osborne High School. Nine schools from our league participated in the event. Each school rehearsed the same music prior to the festival and then joined together to rehearse under the direction of guest clinician Brandon Wade from Pratt High School, with Jenna Carver as accompanist. That evening, the mass choir presented a concert. Each school also had an opportunity to perform an individual number.
The schools that comprised the combined choir include Lakeside, Lincoln, Osborne, Pike Valley, Rock Hills, St. John's, Southern Cloud, Sylvan Lucas, and Thunder Ridge. The concert opened with The Star Spangled Banner and the selections for the mass choir were River in Judea, Something Told the Wild Geese, and Praise His Holy Name. Southern Cloud's individual number was Save the Last Dance for Me.
SC Choir at NPL Music Festival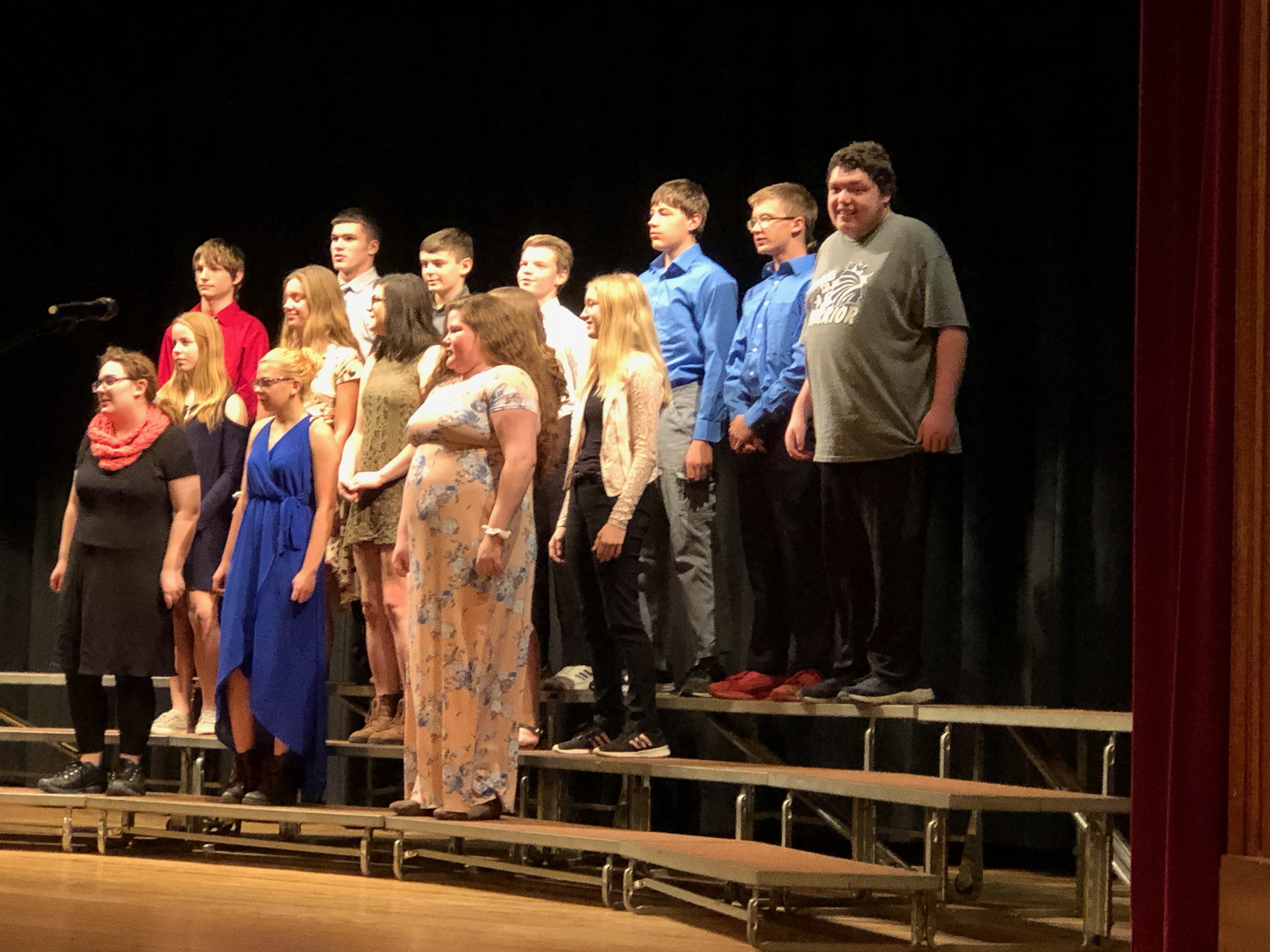 Top row, left to right: Cody MacLean, Bryson Schmidt, Levi Cool, Michael Duggin, Gabe Rice, Dusty Mason and Josh Mitchell-Fulton.
Middle row, left to right: Braya Darnall, Peyton Walters, Jordan Bogner, Taylor Pearce, Mallory Bellows.
Front row, left to right: Olivia Rolph, Myah Jamison and Emily Custer.