Powder Puff Football
2018 Powder Puff Football Game
The Senior/ Sophomore Pink Panthers we're victorious 22-0 during this year's Southern Cloud Warrior Powder Puff competition over the Junior/ Freshman Yellow Fever.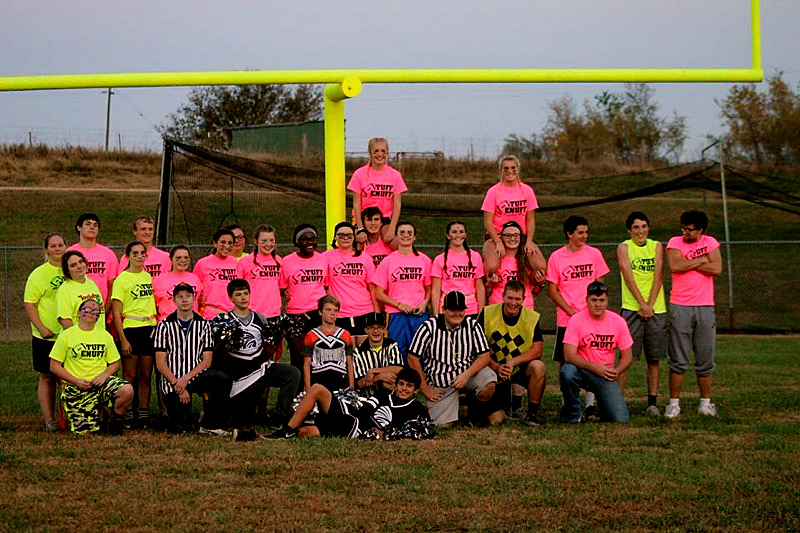 BR(L-R): Macie Hoffman, Coach Kaury Stout, Coach Morgan Coleman, Brailee Custer, Coach Carson Bellows, Jocelyn Buller.
MR(L-R): Olivia Rolph, Taylor Cox, Kenzie McCullick, Athina Liby, Shea McMillan, Rael Beals, Hana Cool, Logan Cool, Jordyn Scott, Emily Stein, Ashton Cooper, Coach Ryan Paillet, Coach Nevyn Gold, Coach Blake Gumm.
FR(L-R): Te'a Kennedy, Official Konnor Sutton, Cheerleader Gabe Rice, Cheerleader Mike Duggin, Official Dusty Mason, Official Matt Paillet, Jacob Comstock, Chain Gang and Zach Paillet, Clock
Lying in front: Tony Duggin, Cheerleader