Glasco Art
By: Ms. Heather Smith
Glasco Art Activities
Things have been hopping in the art room this fall, and I have exciting news to report! Congratulations are in order, as I received word that Grace Demars earned an honorable mention for her conservation poster last school year! Since she won first place at the county level as a 3rd grader last year, her poster was eligible to go on to the state competition. The elementary students are in the process of wrapping up their current posters for this year, and I will be handing them off over Christmas break to the conservation district.
Art show season started early this year for the high school students, as we were invited to submit and display their work in Bethany College's fall high school art show in November. The current art majors at the college and their instructors were the ones in charge of the show and hung the work in their on-campus gallery space. It was really neat of them to reach out to us since we are such a small school!
As a tie-in to Veteran's Day, the K-12 art students also wrote several letters and made artwork for deployed troops to enjoy over the holiday season. We are returning from Thanksgiving break refreshed and currently getting our hands dirty with clay projects. We are also hoping to have time to experiment with some small resin pieces. All in all, we are about to wrap up a highly successful and productive semester. The new year is steadily creeping up around the corner, and I am looking forward to the exciting things waiting for us in 2022.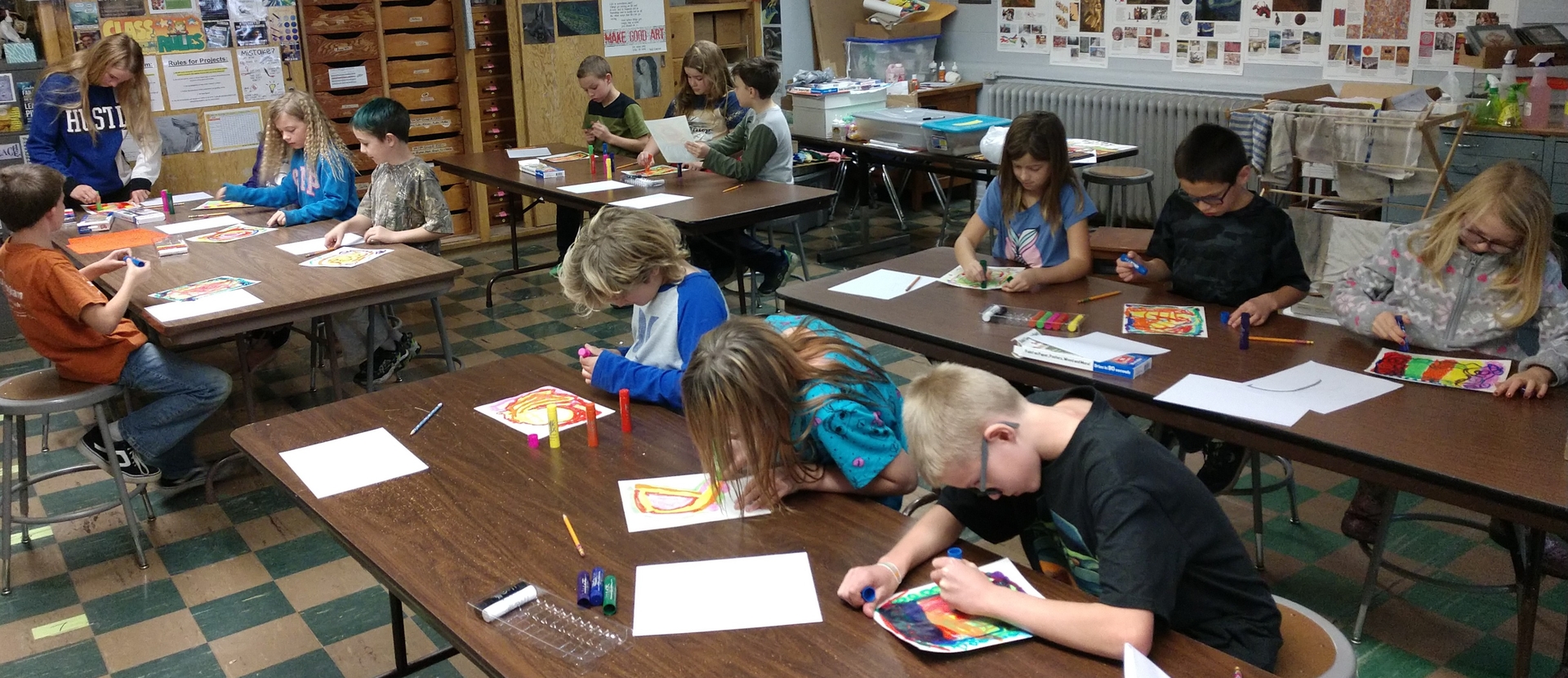 1st & 2nd Grade 3rd & 4th Grade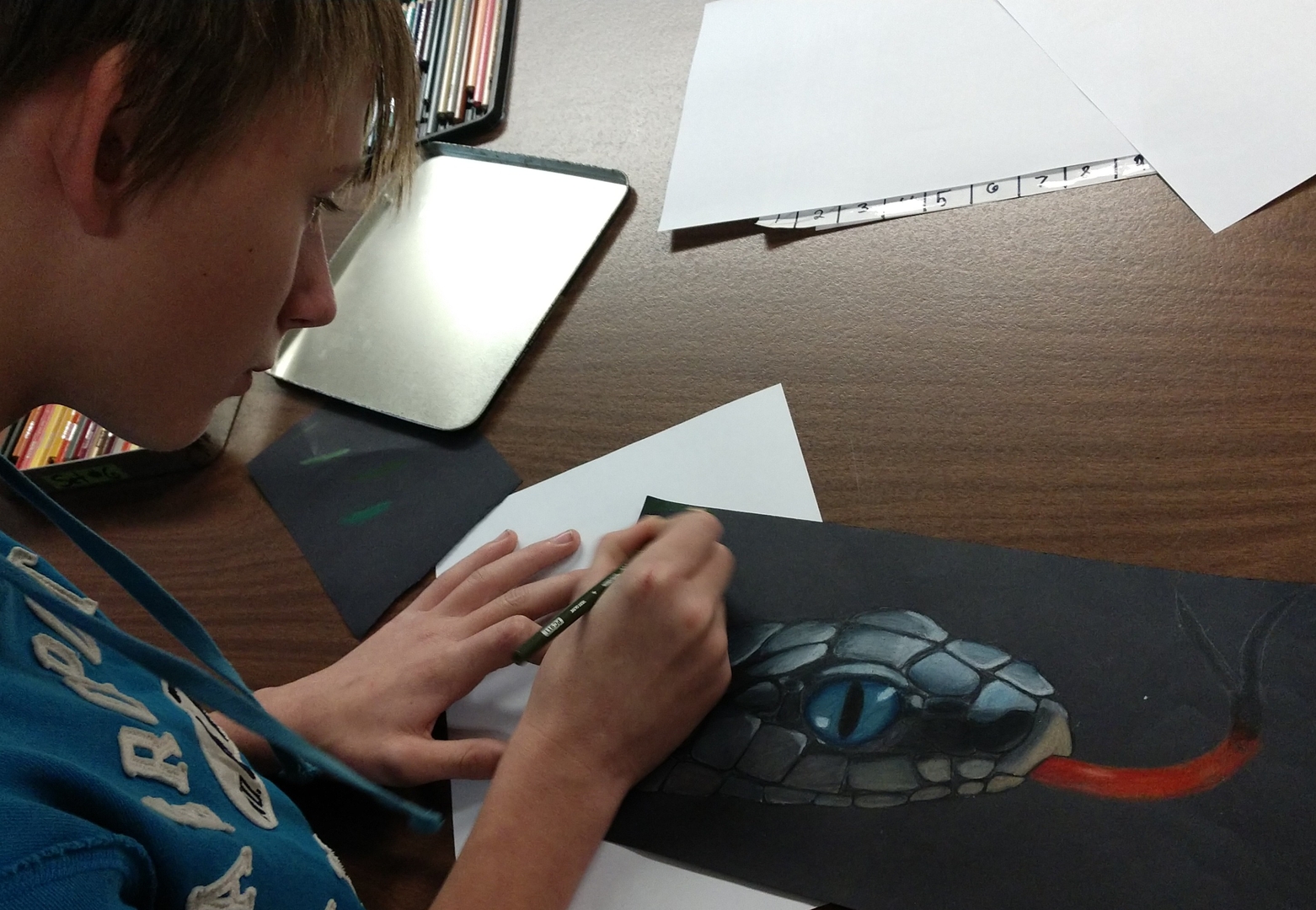 7th Grader, Preston Farabee