---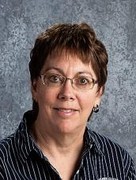 Mrs. Carver
---
Music Writing Projects
by Jenna Carver
January 27, 2020
Both the Glasco fourth grade music class and the Miltonvale Junior High Choir have taken on a couple of music writing projects this school year. The fourth grade class started by picking the season of fall for the theme of the songs they would write. There are many concepts they had to consider as the project progressed. They chose colorful descriptions for their lyrics and paid attention to the number of syllables in each word so that they would have the appropriate notes to fit the words. They wanted to be able to sing their song, play it on the keyboard and also play it on their recorders.
After they were happy with their handwritten rough draft and confident that they could sing it and play it, they took turns typing the music on a music writing program called Finale. They learned about time signatures, key signatures, note names, and the value of each note. They discovered that they had to be very accurate, as the program only allows the number of beats in each measure that the time signature dictates. They are able to hear each note as they type it and then play the song at any time to see how it sounds. Listening to it allowed them to be sure that what they heard in their minds was what they actually had written down. When they were satisfied that their composition was just right, they were able to print it. The finished product looks just like published music!
The Miltonvale Junior High Choir's music writing project is a little different from the fourth grade's because they chose to collaborate. There was much discussion about topics, but finally they settled on the theme of a prom. The students brainstormed what the highlights of a prom are and included many of the aspects such as getting ready, being at the prom and the range of emotions the main character feels.
After the choir students finished the lyrics, they began searching for a melody that would fit their theme. There was a lot of humming and singing and trial and error, but the song is taking shape nicely. What with Christmas break and the weather delays, the song is not finished yet, but the students have a right to be proud of their accomplishments.
Glasco 4th Grade Students Work on Music Project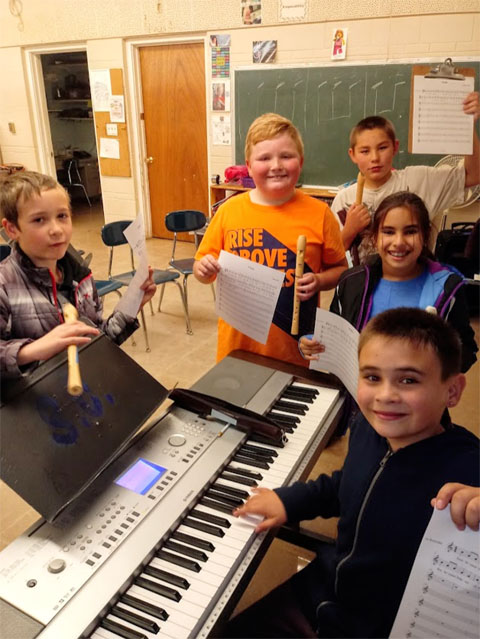 Miltonvale Jr. High Students Work on Music Project