Music News
Olivia Rolph and Georgia Rolph represented Southern Cloud High School Choir at the 2021 Regional Virtual Music Contest. Due to Covid restrictions, the two musicians each recorded themselves singing two solo pieces, which were entered electronically as their contest performances.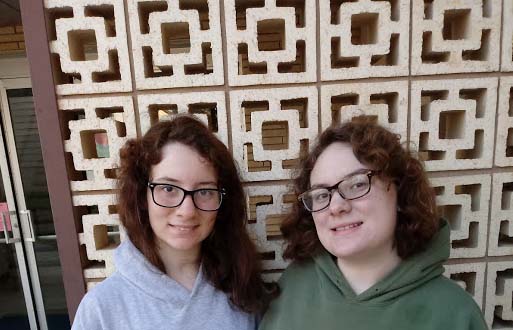 Georgia Rolph and Olivia Rolph
They were judged on their tone, expression, intonation, accuracy, diction, stage presence and memory. The judges then evaluated their performances and gave them their ratings.
Olivia earned a II rating with her selections, "Camptown Races" and "No Ruby". The judge complimented on her "wonderful lower register" and gave her some pointers for how to improve her singing.
Georgia earned a III rating with her selections, "Follow the Drinking Gourd" and "The Tiger." The judge was impressed with her "strong low voice" and could tell that her high voice was developing nicely. The judge also gave her advice for continued improvement.
We wish our senior, Olivia, much success in her future endeavors. We will miss her!