2019 Regional Eco-Meet
Seven Miltonvale Junior High and High School students competed at the 2019 Milford Eco-Meet on Wednesday, October 2, 2019. The annual Eco-Meet provides an excellent opportunity for students to learn about nature and to learn about the various plant and animal species that are found in Kansas. The competition included a scavenger hunt, skit, woodlands test, and ornithology test.
Two teams from Miltonvale competed against 27 other teams from Glasco, Wakefield, Clay Center, Pike Valley, Riley County, and Manhattan.
Team A of Makenna Comstock, Morgan Coleman, and Rael Beals finished in 24th Place with an overall team score of 78, and Team B of Olivia Rolph, Georgia Rolph, Marissa Millikan, and Teia Fowler finished in 25th Place with an overall team score of 76.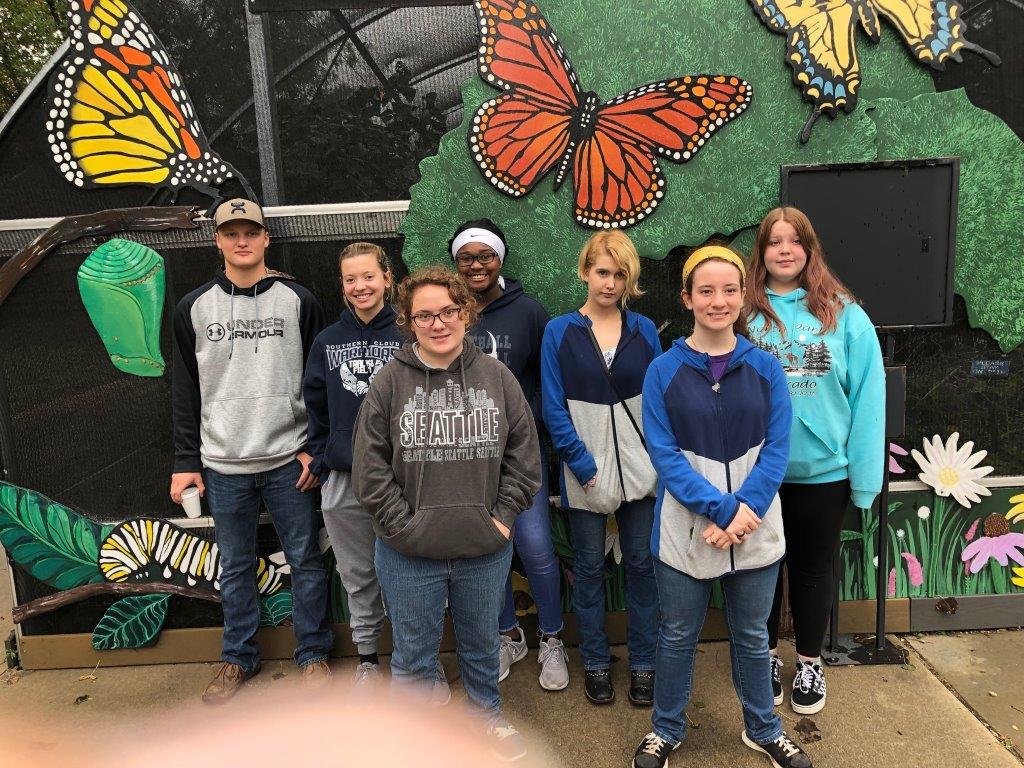 Pictured Left to Right: Morgan Coleman (Jr.), Makenna Comstock (Sr.), Olivia Rolph (Jr.), Rael Beals (Jr.), Teia Fowler (8th), Georgia Rolph (8th), and Marissa Millikan (8th).