---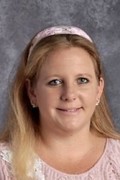 Mrs. Trembath
---
2018-19 Scholars Bowl
by Samantha Trembath
March 20, 2019
We have had a great year at Scholars Bowl this year! This is my first year being a sponsor but the students have really helped me though this year. It has been lots of fun and we all learn something every time we go. Did you know the most commonly used nick name for a comet is dirty snowball? I did not. As you may know I am not from this area and these wonderful high school students and google maps helped me find where we were going. I had never been to Tescott or Natoma before traveling there for invitational.
Glasco High School Scholar Bowl Team (2018-2019)
The high school team included Avery Wyatt, Jackson Burch, Carson Bellows, Logan Cool, Hana Cool, and Gabe Rice. They had a terrific season and I am very proud of them.
Third Place Team at Tescott Junior High Invitational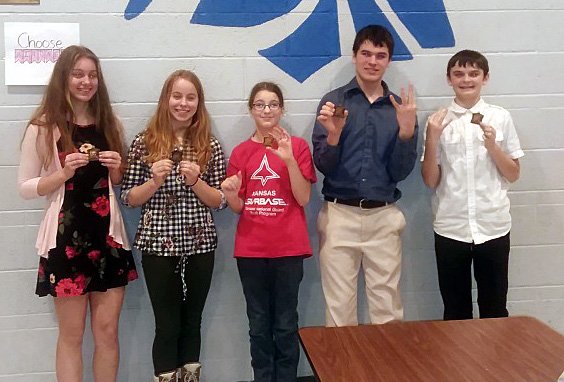 The Junior high team has just started and we have only had one invitational so far. The others have been canceled from all this gross white stuff that keeps falling from the sky! I am so ready for spring! However we did get to attend the invitational in Tescott and received third place! Way to go kids! Our junior high team is composed of Bethany Demars, Anna Peterson, Celsie Stein, Colton Walters, Piper Mathews, Kaycee Waite, Levi Cool, Braya Darnall, Bryson Schmidt, Brianna Snively and Peyton Walters. We are going to have a great season if we can just get rid of all of this snow!