---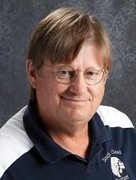 Coach Hatfield
---
Warriors Lose Heartbreaker to Wetmore
by Rick Hatfield
September 16, 2019
Leading 22-0 at one point in the 1st half, the Southern Cloud Warriors could not hold on and lost to the Wetmore Cardinals 28-22,
One of the big plays in the game came on the last play of the 1st half when Tony Duggin received a pass from Morgan Coleman and carried it down to the 1 yard line as time ran out in the half. That would have given the Warriors a 3 score lead going into the half if he could have made it into the end zone, and would have given the Warriors a huge lift as well, but it was not to be.
In the 2nd half, the Cardinals scored 3 times to take a 28-22 lead, but the Warriors weren't done. They drove deep into Cardinal territory, at one point reaching the 3 yard line, only to be called back on a holding penalty. The Warriors couldn't overcome the call and gave the ball up on downs. Wetmore then ran out the clock.
"It was a tough loss for our guys; I really wanted them to get this victory. I think it would have meant a lot to them and to our program. Still, our kids played hard and well. I'm proud of them." Said SC coach Rick Hatfield.
The Warriors have another tough test on Friday night against the Pike Valley Panthers. Game time is 7:00 PM at Lobaugh Field in Miltonvale.