---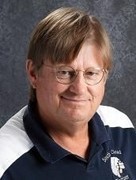 Coach Hatfield
---
Warriors Struggle With Panther Pressure
by Rick Hatfield
December 08, 2018
The Southern Cloud Warriors struggled against the constant pressure of the Pike Valley Panthers on Thursday night. The outcome was a 42 – 19 defeat of the Warriors. Wyatt Evert led a balanced Panther attack with 12 points. The Warriors were led by Bryson Schmidt with 12 points as well, but the rest of the Warriors struggled. Levi Cool scored 3 points, Dante Peterson scored 2 points, and Colton Walters scored his 1st bucket of his A-Team career to round out the Warrior attack.
"Give them credit, they really put a lot of pressure on us and we didn't handle it very well. It is something that we will have to do better in the coming weeks if we want to win some games. I was proud of our effort we didn't quit, and we did have a little success with our press as well. We just have to keep working hard and improving." Said Warrior Coach Rick Hatfield.
The B-Warriors won their 3rd game in a row, defeating the B-Panthers 12 – 4. All 4 of the points for the Panthers came in the form of Andrew Cooper who scored all of the Panther points. The Warriors were led by Levi Cool with 5 points, Gus Rice with 3 points, Kye Chase with 2 points, and Ethan Kennedy with 2 points.
The Warriors play on Monday at home (Glasco) against Lincoln. Games start at 4:30.