---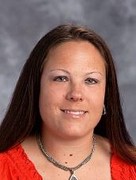 Mrs. Wespe
---
Busy Start for 1st & 2nd Graders
by Courtney Wespe
October 09, 2019
First and Second Graders have been off to a busy start this year. We have seven First Graders and three Second Graders this school year. They have been working on different reading and phonics skills using Lexia. We have also started a new computer program called Symphony Math to help with math skills we are learning. In Social Studies, we have talked about our community and the rules we must follow in our community.
Last Friday, our students were supposed to go to the Rolling Hills Zoo for a Safari Edventure Day, but because of weather it was postponed until spring. Our class is looking forward to going in April to the zoo.
We will be having our Halloween party at the end of November.
First and Second graders are excited for all the things planned for this year.