---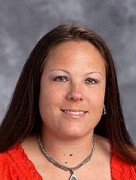 Mrs. Wespe
---
Third Grade Continues Work After Winter Break
by Courtney Wespe
February 12, 2018
Third Graders have been working hard since they have come back from Christmas Break. We are practicing for the State Assessment coming up in April. We have also been writing Stories, Personal Narratives, and How To papers.
Our class has learned about how plants grow, animals, and the ecosystems that they live in. Our experiment this week is to grow grass in different types of soil. We have used loam, clay, and sand. All the students agree that loam will grow the best.
The weather outside has been cold and snowy, but in our classroom the students are cheerful and excited about the up coming Valentines Party. We have been making different Valentines to hang around the school for decoration.
We will keep working hard and are ready for warmer weather.