---
Mrs. Urban . . . . . . Mrs. Carver
---
PTL Junior High Music Contest
by Kathy Urban & Jenna Carver
April 29, 2018
The PTL music contest for junior high students was hosted at Courtland on Wednesday April 25. 23 Southern Cloud students participated. Students were judged on how well they performed the written music. Certificates were given with the 1, 2, or 3 rating.
'I' ratings : Gabe Rice, vocal; Chalesea Stout, clarinet; Brianna Snively, clarinet; Nick Millikan, trumpet; and the Glasco Woodwind Quintet (Mallory Bellows, Peyton Walters, Brianna Snively, Dallas Reeves and Anna Pinkston)
'II' ratings: Glasco Vocal Mixed Quartet (Mallory Bellows, Taylor Cox, Levi Cool, Gabe Rice); Anna Pinkston, clarinet; Macie Hoffman, bass clarinet; Matt Paillet, alto saxophone; Mallory Bellows, flute; Peyton Walters, flute; Levi Cool, trumpet; Gabe Rice, trumpet; Simon Guyett, trumpet; Lucas Jamison, valve trombone; Bryson Schmidt, trombone; Miltonvale 6 (Alisha Waite, Chalesea, Macie, Matt, Lucas and Nick) and Glasco Brass Quartet (Levi, Gabe, Simon and Bryson)
'III' ratings: Dallas Reeves, clarinet; Glasco Vocal Boy's Ensemble (Levi Cool, Bryson Schmidt, Connor Franek, Dusty Mason, Gabe Rice and Dakota MacLean); Glasco Vocal Girl's Ensemble (Brianna, Anna, Dallas, Alexis Nielson) and Glasco Vocal Quartet (Bryson, Levi Braya Darnall and Kendal Bogner)
Congratulations and thank you to all the students who put in extra practice to prepare for this event.
Participating Southern Cloud Students from Miltonvale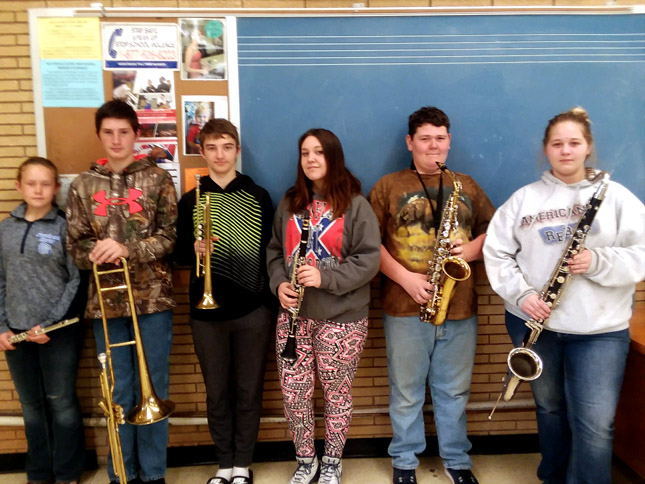 (L-R): Alisha Waite, Lucas Jamison, Nick Millikan, Chalesea Stout, Matt Paillet, Macie Hoffman
Participating Southern Cloud Students from Glasco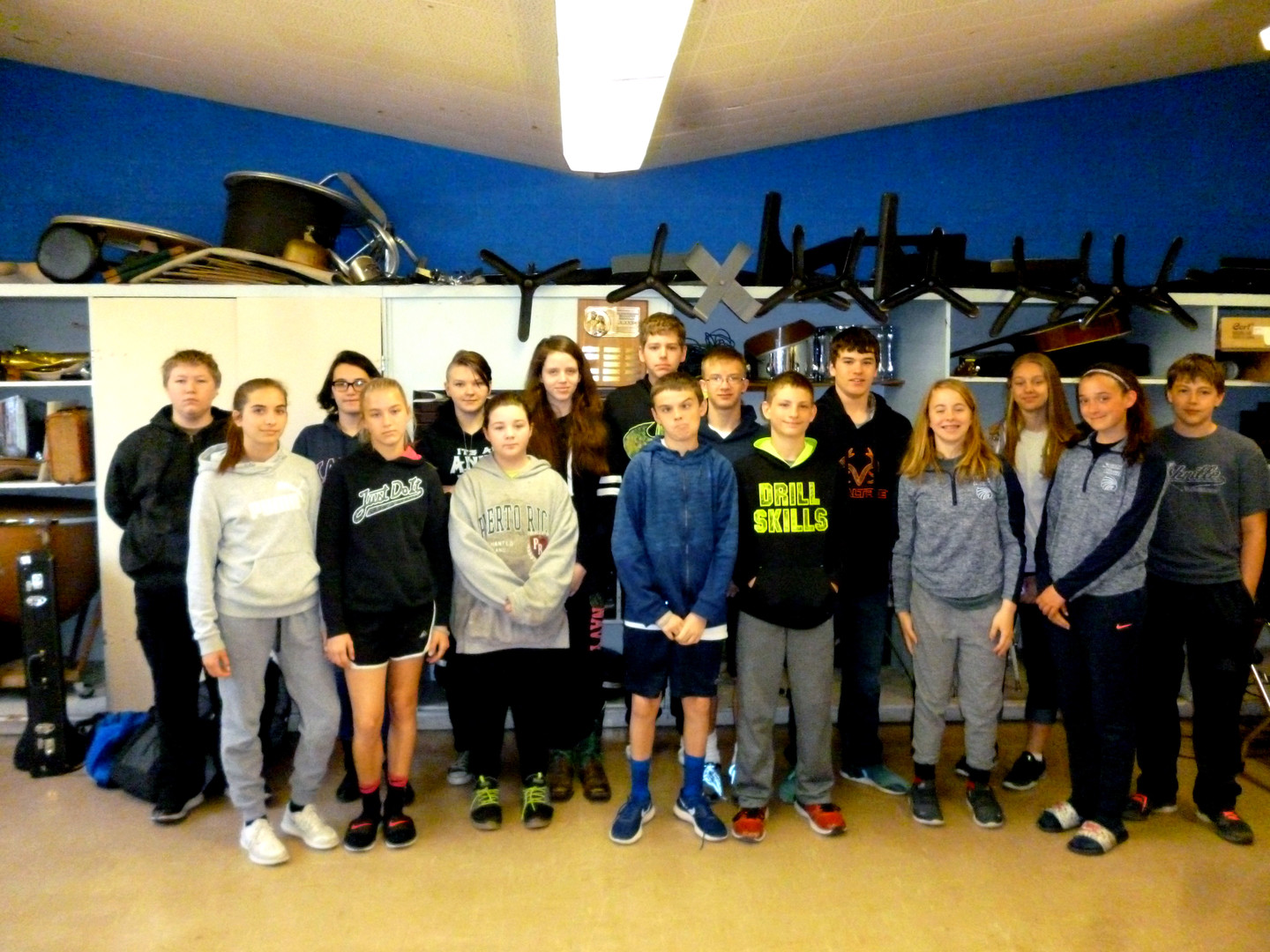 Front row: Taylor Cox, Mallory Bellows, Anna Pinkston, Levi Cool, Dakot MacLean, Braya Darnall, Kendal Bogner.
Back row: Simon Guyett, Brianna Snively, Alexis Nielson, Dallas Reeves, Connor Franek, Dusty Mason, Bryson Schmidt, Peyton Walters, Gabe Rice.